The following testimonials were written by just some of my happy sellers and buyers. They have all been kind enough to give me permission to show you their correspondence. Their letters and words are very gratifying. It seems that my down-to-earth and honest approach has earned me many friends - I think that's fantastic!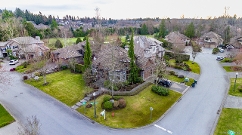 Sellers Mr. and Mrs. ND in Morgan Creek
" Lana , of all the realtors we have used … you are by far the best.
We have seen the effort you out into this sale , your responsiveness; your hard work in maximizing the price for our benefit ! You exemplify the best in how a realtor provides a value driven approach to helping their client.
I would be willing to act as a reference for you anytime 👍🏽.
You are the best and we are so happy that we used your amazing Team together with Jack "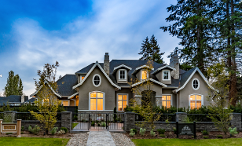 Buyer Mr. and Mrs. Abe in White Rock
"Lana was an extremely knowledgeable realtor and also a fantastic person, and with our needs in mind, she helped my husband and I navigate the White Rock real estate market. She treated us like her only clients when I know she has many others; she also has amazing connections in the business of home buying and selling. The advice that she have given us when to search our home and how to be prepared for offering it worked out perfectly, negotiations went smoothly, and we are love our new home!"
Buyer and Seller K. and D. Woo in Delta
"Working with Lana was an extraordinary experience. We connected back in the winter so we had already discussed about selling our home, budget for buying and ideal of next home we like; we were ready to list and offer the right house coming on the market. She puts her clients first and goes above and beyond to show us every available home, work within our budget and help our previous home sell fast! Three of my family have used Lana's services and they were very happy; she is part of our family now!"
Buyer Mr. and Mrs. Fung in South Surrey-White Rock
"Being first time home buyers, we could not have asked for a better by having Lana as our realtor, she is the best, we found our new home within only a week. Lana showed true hard work and patience while working in cooperation with the developer's agents to make sure our needs were met. She also gave us wonderful names of Mortgage Brokers and Notaries to choose from. We were impressed with her success around the South Surrey-White Rock areas and will definitely recommend Lana to our friends and families, and we look forward to working with her next time!"
Buyer J.and R. Pacer in Vancouver
"Lana was very knowledgeable and wonderful to work with while searching for our new home! She worked very hard to find us the perfect house, and also extremely helpful in coordinating our closing date and all of our inspections once we went under contract. Thank you Lana for everything, your are an awesome realtor; we loved working with you, and would definitely use her again for our future needs."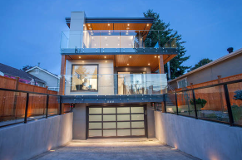 Seller J.L. Wong in South Surrey-White Rock
"My husband and I thoroughly enjoyed working with Lana. After a couple of previous attempts to sell our home in the past with difference realtors, we called Lana to help us one final time, Lana truly didn't disappoint and surpassed every expectation we had for a real estate agent. Our home was marketed in so many different ways, and we were sold in just three weeks. It worked out perfectly, negotiations went smoothly, the closing papers signed. Thanks Lana for all you help."
Seller M. H. Brownell in South Surrey-White Rock
"Thank you Lana for the excellent job you did in selling our home.!! Her enthusiasm, commitment, and knowledge of the local neighbourhood (White Rock) was astounding and led to a successful closing within short period of time. Warm regards"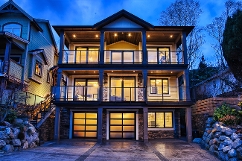 Seller P. Pandher in White Rock
"Thank you for all your hard work. I was very impressed with your and your team's hard work. Lana brings top notch professionalism to the table each and every time! Her experience, availability and attention to detail are all the qualities we looked for in a realtor. I enjoyed working with you. Thank you."
Seller T. and G. Vincent in White Rock
"Thank you Lana and team! It has been a great pleasure working with you and your team, very helpful, very professional - We Thank You or all your advice, working through the staging, and recommendations. Everything was very smooth - Great work. Appreciated."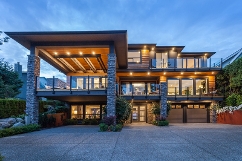 Buyer S. Cheng in Elgin Chantrell-South Surrey
"Thanks a lot for your great help. Lana was very informative, efficient, and referred us to many local contacts that we used; she understood what we wanted and really took into account our concerns and limits. We are greatly appreciated. We are so happy that we have bought our dream house, especially my wife as she loves this house so much. Thanks"
Buyer P. F. Liu, PhD., P.Eng. in Hazelmere-South Surrey
"Thank you so much for your great team efforts and dedications that made one of the greatest deals in our life possible and successful."
JASON AND RACHEL SMITH
Rachel and I can not thank you enough. You have been consummate professionals through the whole process. It has been a joy to work with you, and we will not hesitate in recommending you to our friends and family.
MARK AND ANGIE JONES
Lana's professionalism, knowledge of the real estate market and great sense of humour made the selling process easy, as if she was selling his own home.
VENESSA AND HEATH JOHNSON
Lana worked tirelessly to get us the best possible result and the follow up was fantastic. We would definitely recommend her and Harcourts to any one who is looking to sell their home. Great work!
HEATH AND JENNY JORDAN
Both Heath and I have been really impressed with your professionalism and integrity throughout the entire process. It has been a pleasure to work with you and a relief to find a team that makes what can be a rather stressful time so easy.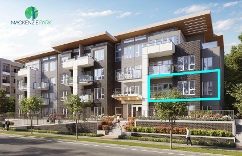 TRENT AND MEDEA BAY
Lana has been an utter pleasure to work with, she was relaxed and professional in equal measures which made the campaign run smoothly and put us at ease that our home was in the safest hands. All information was relayed to us clearly and concisely. The result Lana achieved for us outstripped all our expectations.
NICOLA CLARK
I was very nervous about the process but Lana was extremely helpful and informative. I gave her a very specific list of requirements which he fulfilled. I appreciated Lana's transparency and she worked very hard for me. I have recommended her to a number of people and should I want to sell or buy again in the future I will be using Lana.
Knowing market conditions should be easy
Knowing what is happening in the real estate market can be a challenge for a consumer. But not anymore. With Market Insight, you decide what you want to know when you want to know it.
I'll be here to help you understand the report if you'd like. Otherwise, you get the reports right to your inbox in minutes. No obligation, no hoops to jump through, no expectations.
Just a timely market report that matters to you.